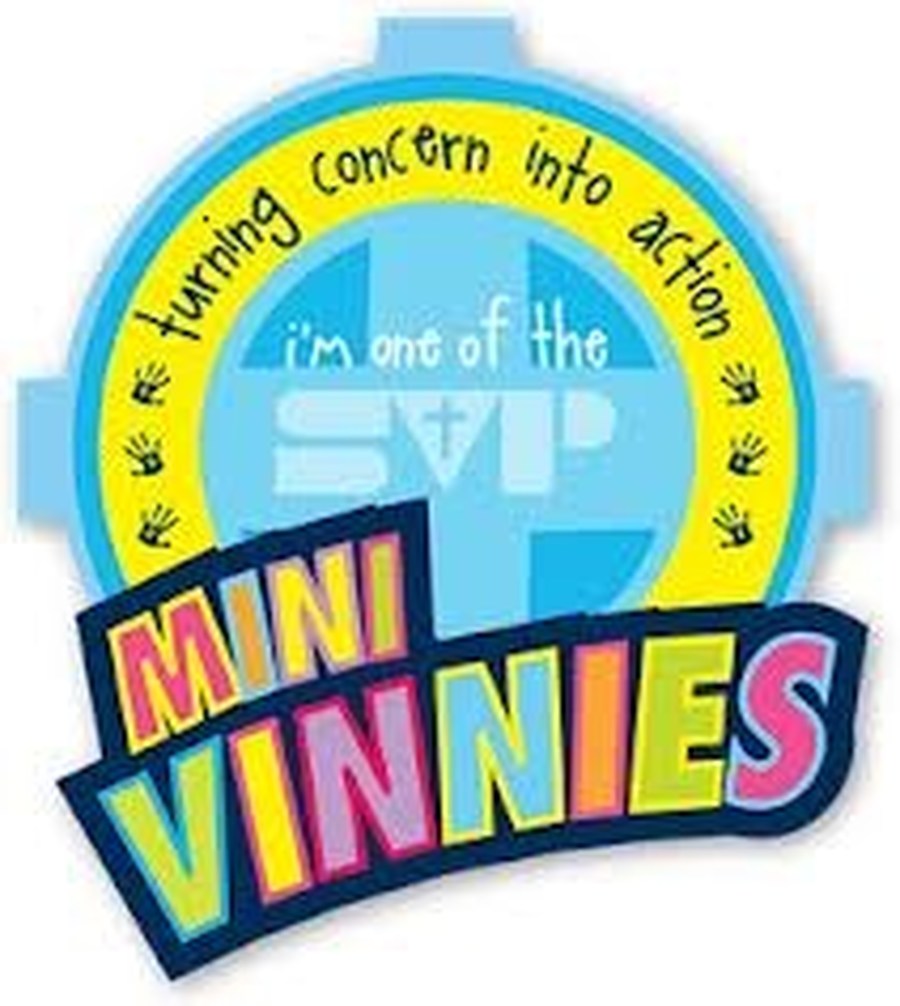 Mini Vinnies
"Mini Vinnies" is a St Vincent de Paul group in primary school. It is a group of young people who get together to organise and talk about helping others in need within their school, local community and beyond.
Our Mini Vinnies' pledge
As a member of Mini Vinnies, I promise to make a difference in the world by:
Caring for, respecting and loving myself.

Strengthening my friendship with Jesus by talking to him each day and talking to others about him.

Caring for others in my school and community by being a friend to those who are alone, in need or in trouble.

Making my family happy by my help, respect and showing kindness and consideration.

Caring for and enjoying God's world.

Treating others the way I would like them to treat me.
To find out more visit www.minivinnies.org.uk
Mini Vinnies meets afterschool on a Thursday, if you would like to join us please see Mrs Clark.
CAFOD
CAFOD are asking the question, 'WILL YOU MAKE A PLACE AT YOUR TABLE?' We always need to think about people in the world who do not have enough food to eat and be grateful for the blessings in our lives. Our new group of Minie Vinnies will be asked to think of ways that they can support the needy in our community and the wider world.
Collective Worship
Daily Collective worship plays an important part in the life of our school. It is a time when we come together for prayer and reflection and, by participating, our children are able to explore their own beliefs, experience a sense of belonging and develop community spirit.
Collective Worship across every class uses the same structure.
Gather, using prayers, actions or music.
Listen to scripture, readings and/or poems.
Respond by doing something or saying a prayer together.
Go forth by reflecting on the scripture and taking this forward into our work throughout the day.
Both the children and the teachers prepare and lead our collective worship.