On Wednesday 2nd May, Year 3 and 4 went to visit Durham Oriental Museum to finish their unit of work on the Ancient Egyptians. Children spent the day surrounded by fantastic artefacts and Egyptologists who knew everything there is to know about the Ancient Egyptians. The children were able to handle real artefacts from over 200 years ago, explore the exhibits, learn about the Egyptian Gods, see a real Egyptian Mummy and even mummify someone from our class!
We all had an excellent day and learnt so much.
Through The Decades 1920's
On 11th February 2015 we all dressed up as pirates and went on a journey over the high seas for an exciting, thrilling ride of classical music at Middlesbrough Town Hall.
PIRATES AND PICCOLOS
Mayor's Christmas Card Design Runner Up
Each year the Mayor sends out hundreds of Christmas cards to local businesses and community groups and this year Fiona's was chosen as runner up in the competition. Fiona's card represented 'what Christmas means to me'. Fiona was presented with a certificate at the Mayors Carol Service which took place in Stockton Parish Church on the 5th December. Well done Fiona!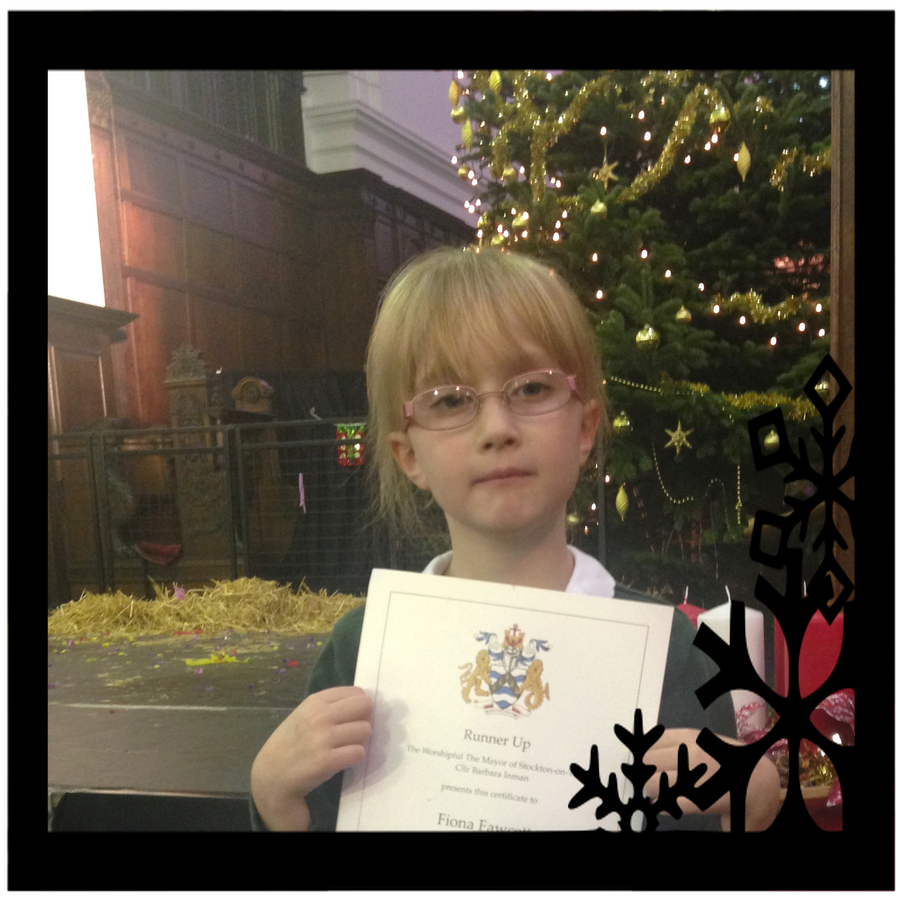 Indoor Athletics Tournament
Key Stage 1 were invited to participate in an indoor athletics tournament at Marsh House Avenue on Wednesday 3rd December.
Fire Brigade Visit
As part of our topic Fire! Fire!, a team of fire fighters from Cleveland Fire Brigade came in to talk to the children in Key Stage 1 on Friday 10th October. They talked about firework and bonfire safety and the importance of having a working smoke alarm fitted in your house. Michael, one of the Fire fighters, read a story to the children about a girl called Charlotte who decided to make her own chips but the chip pan went on fire!
After the talk from Michael, the children went outside and were able to climb aboard the fire engine. They looked at the uniforms that they have to wear. The children were then able to try out the hose and squirt water onto the church field. The best bit was when they put the lights and sirens on!
All of the children had a fantastic time with the Fire Brigade.